I don't know when my life turned into one big reminder that I am middle-aged, but that is what it seems to be reduced to lately. I have a pretty extensive collection of LPs and even 45s from back in the day. I still have my turntable and even a 45 adapter. In your face! But even I am aware that records are out of date, unless you call them vinyl in which case they are hip. I've begrudgingly admitted that cassette tapes, which were cutting edge technology when I was in college, are gone and barely remembered. That wouldn't be such a big deal, maybe, if I wasn't a Deadhead. Yes, I tie dyed and twirled with the best of them, several of whom read this blog and can attest to my twirling skills and my uncanny ability to absolutely rock peasant skirts with bells and fringe moccasins. The fact is, all of my good Grateful Dead music is on cassette. That's the way we rolled back then (pardon the pun) because The Dead allowed people to record their live music for free and cassette tapes were a basic unit of currency among Deadheads. Bygones.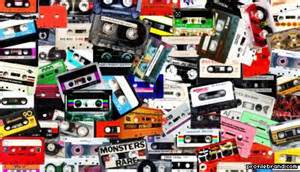 Believe it or not, our Toyota still had a cassette tape deck. OK, maybe I didn't use it that often, but the point is that it was there and available if I needed it. We also had a 6-disc CD changer. Well now we're tooling around in the Subaru, and everything has gotten a lot more complicated. No tape deck at all; definitely not. When I realized it only played one CD at a time I was incredulous…and Dan slowly explained to me that no one uses CDs any more. Music is downloaded. Duuuh. I clutched my beloved overstuffed bag of CDs closer to my heart and told him I didn't want to hear any more of his lies.
Well it turns out that what the Subaru does have are USB ports. Yep-a-rooni. So my entire "traveling CD" collection has been reduced down to a fraction of a USB drive, and popped into the port in the car. OK, it's less bulky, I'll give you that much, but now I have to browse through a directory to find the music I want. I know some people are multi-taskers, but I am of the school of thought that driving requires my full and undivided attention. I don't drive and text, I don't drive and talk on the phone, and I definitely don't browse a directory of hundreds of CDs while I'm driving. Hell, I don't even use the handy search function when I'm driving.
This means that changing music requires that I be stopped at a red light, or that I pull over. Then there is the question of satellite radio. I understand that a subscription would put the world of music at my fingertips, but between satellite TV, land line phone (can't give it up, no way, no how), cell phone, air card for my iPad, etc., etc., I'm really not that keen on yet another pay subscription service.
It's just all gotten so complicated. My basic human rights, such as buying tasty coffee beverages at convenience stores, and listening to music, are becoming inaccessible due to technology. I WILL have music! But only if I'm lucky and hit a long red light.