Did you really think I wasn't going to pick on my mom a little more?  I feel like you don't know me at all, and she would be disappointed with me if I didn't report back on a few things. First, the proof copy of my book arrived right before we left for the beach. Mom has been hounding me nonstop to read the book, so it was good timing.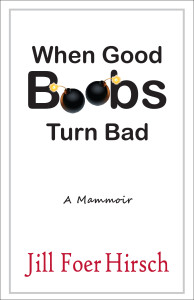 Not too shabby, right? Mom settled down with the book and immediately established radio silence throughout the apartment. She wanted to focus completely on reading and apparently that requires martial law. Making noise? Even if you might have a medical emergency or something, remain silent. Trust me, mom will shoot first and ask questions later.
At any rate, I was excited to see her reaction as she read; I didn't expect her to start crying. The book is intended to be funny and all and I was hoping she would find it…you know…funny. She says she's crying with happiness which is very sweet but, umm, can a girl get a laugh around here? Throw me a bone-a giggle, a smile, a chuckle-something.
As a Jewish mother, I'm pretty sure my mom is required by law to do this, but…she has to offer us every piece of food in the house, twice, anytime we might so much as glance in the direction of the kitchen.  Do you want a bagel? Lox? How about some tomato? Chips? Tuna salad? Potato salad? Pretzels? Cookies? Did you say you wanted a bagel? Lox? On and on, you get the idea.
There are more complicated laws too.  Like if I turn down potato salad but she takes some-at least three times during lunch she has to ask me if I want to taste the potato salad from her plate and if I'm sure I don't want any potato salad and point out that the potato salad is delicious and maybe I should just take a little.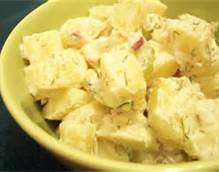 The only way I can have any fun is to ask for the one thing mom doesn't have in the house.  So I say "Gee ma, I was really in the mood for cole slaw." And as sure as the sun rises each morning she goes into a state of panic and says "Cole slaw? OMG I don't have cole slaw! I forgot to get cole slaw!" And then I say "Well, if you don't have any, then I guess I'll be OK. I was just looking forward to it…but if you don't have it you don't have it."  Then I pout a little and let her make it up to me by giving me a cookie.
Childish?  Yes. What's your point? I can do worse-like using the kids as pawns in my little game.  They are such quick studies. Craig works up his best puppy dog eye look (he's really good at this) and says "Grandma, can I have some cole slaw?" I don't want to be too close to her when he does this because she'll start swatting at me, and as I have noted numerous times, she has deadly, albeit beautifully manicured, nails.
After all that, I know that next time I see her she will have 10 gallons of cole slaw in the fridge, but I will suddenly be in the mood for macaroni salad.
So those are my usual tips and tricks, but sometimes mom just hands me something on a silver platter. Like telling me about the times she calls City Hall, which apparently she does on a routine basis. A couple of years ago she called City Hall to report that there were too many shells on the beach and they were a nuisance. When I heard that, I asked her to call and see what they could do about the salt content in the ocean, because it wreaks havoc with my hair.  Also, if she could put a word in to the Wave Improvement Council; I'd like them a little higher but crashing closer to shore. If it's not too much trouble.
All in all, I really enjoyed spending time at the beach. Except I did have my heart set on cole slaw.