A while back I read a story about the inductees into the Rock and Roll Hall of Fame. That was the first time I realized that the band Yes has never been inducted. Some have ascribed their absence to the fact that Yes is considered Progressive or "Prog" Rock, and yeah, they let Pink Floyd in under that category, but let's not get carried away.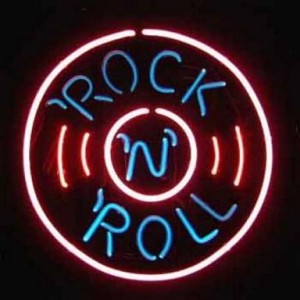 I decided to take a look at what other bands have been given the cold shoulder by the RRHOF. So wrap your head around this-conspicuously absent from the roster, in addition to Yes: Jethro Tull, Moody Blues, Deep Purple, Doobie Brothers, Blue Oyster Cult, Journey, Steppenwolf, Steve Miller Band, Chicago. Just to name a few of the snubbed bands.
Well you might say, maybe it's just that there's so many amazing rock legends that they just haven't gotten around to everyone yet. You might say that, and yet you would be so freakin' wrong. Let's see who has been inducted under the guise of rock and roll: Donovan, Donna Summer, Ricky Nelson, Pete Seeger, Woody Guthrie, Sex Pistols, Run DMC, Parliament-Funkadelic.
Understand that I enjoy all of these artists and I have caterwauled and "danced" along to their music for years. Some would say for way too many years. Many would say that I should enjoy rock and roll quietly, in a corner. To those people I say; I understand why you feel that way. My singing and dancing leave much to be desired, like holding a tune and moving in time to the music.
But my point is this (didn't think I had one, did you?), if they're going to split hairs about types of rock and exclude Prog Rock, how exactly do these other artists fit in? What exactly are the criteria for induction? According to the website (bolding is mine):
"To be eligible for induction as an artist (as a performer, composer, or musician) into the Rock and Roll Hall of Fame, the artist must have released a record, in the generally accepted sense of that phrase, at least 25 years prior to the year of induction; and have demonstrated unquestionable musical excellence. We shall consider factors such as an artist's musical influence on other artists, length and depth of career and the body of work, innovation and superiority in style and technique, but musical excellence shall be the essential qualification of induction."
In what universe is Yes not eligible based on these criteria? You want to make an argument this doesn't apply to freakin' Jethro Tull? Go ahead. Make my day.
You may sense that I have a certain bitterness about this situation. Aren't you perceptive! I have taken this rather personally and now I'm steamed. I think this is what they call a "First World Problem" meaning I don't have anything real to bitch about like war and famine and poverty. Fine. But after we solve all that other stuff, it's time to right this Egregious Musical Wrong. And I know just how to do it.
The new criteria for induction into the RRHOF: all the stuff they already use as criteria, but also whether or not the music gives my mom a splitting headache. Because rock and roll gives my mom a migraine and other vaguely defined ailments. And I guarantee you that Yes and Jethro Tull and Deep Purple would give my mom a whopper of a headache.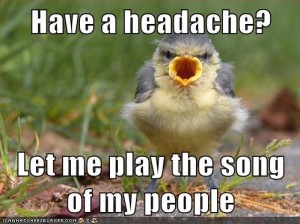 I know this because of all the years I got yelled at to turn it down because she was getting a headache. Which frankly, and no offense mom, gave me a headache. Also, the trauma of growing up listening to Muzak in the car or that stuff they call "soft rock" which barely qualifies as actual music. Music to Die By.
So you want to know why I'm bitter about this Hall of Fame situation? It's because of all that stuff. Blame my mom.
P.S. Love you mom! And when I visit next month I'm going to bring lots of music for you to listen to and tell me if you get a headache. I know you can't wait!