I tend to run hot. By that I don't mean I look sexy completing a marathon, although I guess that could happen in a parallel universe. In a galaxy far, far, far, far away. What I mean is that when most people are chilly, I am warm. I've been this way my whole life; as a child my very Jewish mother would bundle me up like an Eskimo when the temperature dipped below 50 degrees, and I would yell "I'm BOILING!" as I tried to squirm out of my coat.
Chemo changed all that. Suddenly I was cold all the time, and I turned into one of those people who always has a sweater. Sweater. To sweat. It's ironic when you think about it…sort of. But I digress as usual. My point is, I got a little taste of how the other half lives, and I liked it. Who wants to be hot all the time?
The fact is, chemo did all kinds of great things for me; for example I came to realize that I have a perfectly shaped head. It was also supposed to eliminate the symptoms of menopause. But it looks like my luck has run out, because I am absolutely experiencing the dreaded, notorious Hot Flashes. Hot Flashes sounds even sexier than running hot, but trust me, it's not. I'm sitting around minding my own business when suddenly sweat is pouring off my face. This can happen at any time, in any place.
Normally, when the weather turns cold as it did this weekend, we run our gas fireplace non-stop. It's very cozy. Various cats sleep on the hearth until they are literally hot to the touch. Nowadays, I'm loving the fire when I'm freezing, but when a Hot Flash hits I feel like I am in hell. Literally. I mean I'm sweating and there are flames and truth be told I've generally been a good person, undeserving of an eternity in rings of fire.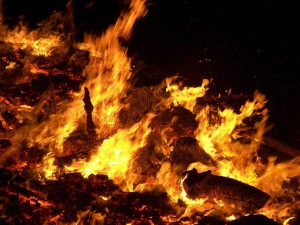 OK, it's true there have been some transgressions, but hey, net net, I still think I come out ahead.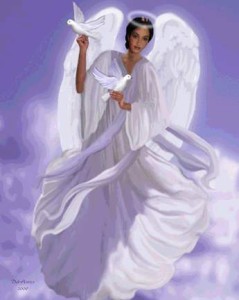 Wow. Are digressions another symptom of menopause? Because mine are out of control. The point is that one minute I am freezing and the fire needs to be blazing, and the next minute the fire needs to be turned off immediately. Then there is the question of my electric blanket. Normally, Dan turns it on when he goes to bed so it will be nice and toasty by the time I get upstairs, but nowadays I don't know if I'll be freezing or sweating at that point, so it's always annoying that he either has or has not turned on the electric blanket. Poor Dan.
Of course it always comes back around to the cats, doesn't it? The cats' desire to pile on top of me is in inverse proportion to my body temperature. If I'm shivering and cold, there is not a cat to be found. If I'm sweating, all four beasts have an intense need to be on my person. This can result in me waking up with a mottled furry look that is really unattractive. Really. Unattractive.
I guess ultimately this too shall pass. In the meanwhile, I'm dressing in layers.