As might be apparent from my grand announcement that I'm returning to blogging, my immediate posts will likely center around my two pursuits: rare lung diseases, and life as a manager. Since I last left you with news of my health, let's switch gears to Management 101.
Let me first say that anything I write here is a purely fictionalized account of what may or may not have happened to me in my real life job. And quite possibly I could have dreamt the whole thing. I mean who knows, but please, no grounds for anyone to sue me or get bent out of shape.
Strategic Plan. It might be appealing as a solo pursuit, but it never is. It takes a village. There is a Whole Team. Rah Rah. The Whole Team must march forward in lockstep. So let's say you have to choose between a team assignment of creating a strategic plan or, I don't know, poking yourself in the eyes with a fork. Go for the fork. Seriously. It will be over quickly and probably won't hurt as much.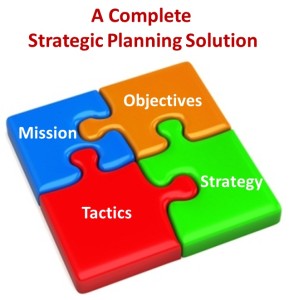 If you're stuck with no choice, as I was, try to block out the whole ugly memory, but barring that go ahead and blog about it. Here's what I remember…
Me: So let's start with a road map. We know where we want to go (our mission) but what is our strategy to get there?
Someone on The Team (SOTT): So do we want to start with goals or objectives?
Me: Uh…goals?
Someone Else on the Team (SEOTT): I disagree. I think it's important to look at objectives first.
Me: OK
SOTT: I feel like it makes more sense to look at goals first
Me: OK
SEOTT: How can we possibly define goals if we haven't set objectives?
Me: Let's go with goals, then objectives and see how it flows. Just to keep this moving.
SOTT: I think our first goal is for the chicken to get across the road, with the objective of laying an egg
SEOTT (in a triumphant voice): Well there you go. Obviously the chicken has to first set the objective of laying an egg before setting the goal of crossing the road!
Me: Ummm
SOTT: Now that I think about it, crossing the road isn't even a goal. It's a tactic. Laying the egg is the goal, possessing an egg is the objective, and crossing the road is the tactic
SEOTT: Seriously? Clearly possessing the egg is the goal, the tactic is crossing the road with no traffic, and the objective is laying a perfectly brown egg
Me: Ummm
Yet Another Team Member (YATM): Shouldn't we have a goal of a dozen eggs, half white, half brown, with the objective of making breakfast? As for tactics, the chicken could just as easily stay on this side of the road
Me: Ummm
SOTT: I think we need a consultant and possibly an extra chicken and a basket for the eggs
Me: Gaaaack (sound of choking as I hang myself from the ceiling)
So for the record, three years of postgraduate work, 25 years clawing my way to middle, to upper middle, to lower upper, to mid upper management, and countless hours of my life sitting in a conference room wondering how everyone else landed there. Still wondering.