Check out what popped up on my Facebook feed.
The first thing I noticed was "Jewish action figures." They had me right there. I mean, action figures? What kind of action? Kvetching*?
*Yiddish for whining. In other words, my blog
The set of four is shown below. Now no one is disputing these leaders' contributions to the State of Israel, and their role in history. No one. But action figures? I thought that was just a euphemism for dolls made for boys. Somehow a little Moshe Dayan figurine never came to mind.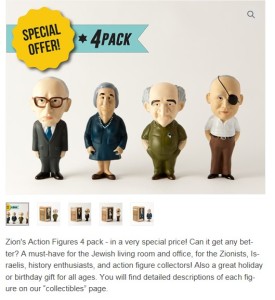 A great holiday or birthday gift for all ages? Seriously? Ooops! Cat's out of the bag. Now everyone in my family knows what I'm getting them for Hanukkah!
But wait! There's more! I came across this gem: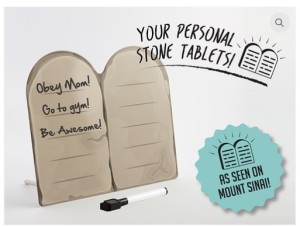 None of us is immune to the longing we get for items we see on TV. And Mount Sinai. You can't deny this is the perfect gift for the revisionist historian in your family. And it is a great way to indoctrinate friends and family with all your enlightened beliefs. Thou shalt not marry someone of the same sex! Thou shalt not allow Muslims into your country! Thou shalt build a huuuuuuuge wall. Umm, never mind, political tangent.
Perhaps this a problem these three guys can resolve…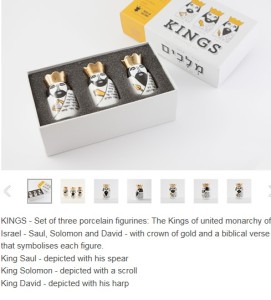 Passover starts soon; why bring a box of matzo and a bottle of Manischewitz like all the other schmucks? Bring your hosts something unique, something that says "I understand our history and I'm here to make fun of it."