If you're tired of hearing about my job search, well, too bad. Imagine how I feel! I've often heard about medical school syndrome, where the students suddenly feel like they have all the symptoms of every disease they study. I think I have a mutated version of this, called job-seeker's syndrome. As I look at job openings, I suddenly realize I have vast pools of untapped talent!

I recently saw an ad for a Pastry Supervisor and thought, perfect! I have supervised and disciplined a few pastries in my day, let me tell you. I know how to keep a pastry in line. It's good to know that all my EZ Bake Oven practice will finally be put to good use.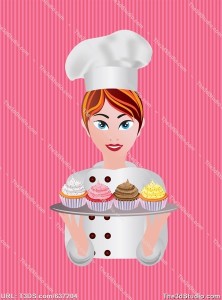 It's true that I'm a vegetarian and the sight of blood makes me swoon, but there seem to be a lot of openings for both meat cutters and meat packers, so I might have to reconsider.
And I know that theoretically you have to go to medical school to be a psychiatrist, but honestly I feel like I could do it. I was in HR and if that isn't close enough then I could pad my experience with a few months as a bartender. I also feel qualified to be a Brand Manager, having done at least two case studies on P&G when I was in business school 100 years ago. And while I don't technically have a background in journalism, I feel confident I could produce news segments if given the opportunity, and, once someone explains to me what that entails.

Recently I've seen some really intriguing job titles that I think would look great under my name on a business card. Consequence Manager. Awesome, right? I can manage consequences; I've been doing that my whole life. How about Director of Competitiveness? Very cool job title, and I want it. If you've ever seen the wild look in my eyes during a marathon game of Monopoly, where I have hotels on every property and you are nearly broke and begging for mercy, well, then you know I can handle this one.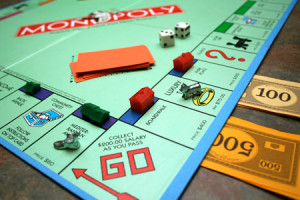 But perhaps what intrigues me the most is a career in Counterintelligence. I'm very adept at being counterintuitive, so I'm really just a few letters off my true calling. And I am multi-faceted too; not only can I counter intelligence, I can counter stupidity like nobody's business!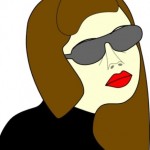 I hear you, I need to give this more thought. With any luck a lucrative position as a Cat Wrangler will open up any day now. Until then, you guys are stuck with my "career" as a "writer." You're welcome.